Empresa
A empresa está atualmente localizada no município de Sabará, na grande Belo Horizonte, no Estado de Minas Gerais.
Tradicional do setor do vestuário brasileiro atuante desde 1.968,  no segmento de moda em jeanswear, moda profissional ( workwear ), e como prestadora de serviços a terceiros no setor ( private label).
Esta empresa, por algumas vezes, foi reconhecida, sendo agraciada por comendas aos seus representantes, em função do desenvolvimento regional. 
Especializada em produtos em jeanswear e workwear ( uniformes profissionais e EPI ), nos quais conjuga a variedade de tecidos e aviamentos sem deixar de ser tradicional, ofertando um produto durável, na moda, de luxo sem ser extravagante .
Atua no atacado através de representantes, pronta-entrega no atacado e no varejo, e através de parcerias.
Seu mix de produtos concerne em calças, camisas, jaquetas, saias, shorts e macacões.
Sua coleção é lançada semestralmente ("primavera-verão" e "outono-inverno") com reforços nestas.
Seus uniformes são  desenvolvidos buscando associação a operacionalidade de seus colaboradores e da Marca da empresa ( identificação).
Curiosiosidades da Marca:
Aproximdamente em 1968 foi construída a marca Marcel Philippe.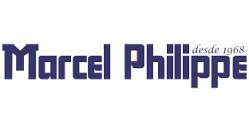 Esta teve sua construção a partir da junção de dois nomes, Marcelo e Felipe. Mas o nome Marcel Philippe se deu, conforme mencionado, além da junção dos nomes, também pela influência francesa, historicamente a capital da moda.  
Na década de 70, havia uma forte filosofia voltada à liberdade de expressão, e a marca Marcel Philippe foi lançada com associação a esta, com o slogan: Marcel Philippe, "a sua liberdade de ser ou liberté d'etrê ", que perdura até os dias atuais.
A fonte da marca se encontra desenhada, buscando personalização, e em negrito, procurando transmitir solidez á marca. Sua cor tem a predominância do azul, em função do produto (jeans) e por a mesma transmitir confiança.
A marca ainda influenciou o registro de nomes próprios, conforme consta em cartório de pessoas naturais da região metropolitana de Belo Horizonte.
A empresa sempre se preocupou em associar o nome da marca à qualidade em jeans no setor de vestuário.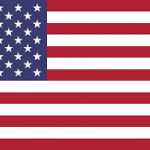 The company is fully localized in Sabara, in the great Belo Horizonte, in Minas Gerais, southeastern Brazilian state.
Traditional Brazilian clothing industry founded in 1968, crafting quality products in jeanswear for adult audiences of middle and upper middle classes, operates in the fashion segment in jeanswear, professional fashion (workwear), and as a provider of services to third parties in the industry (private label.
This company, a few times, was recognized for its socio-economic activities in the municipal and state levels, being awarded commendations for their representatives.
Specializing in products in jeanswear, in which combines the variety of fabrics and trims while being traditional, offering a durable product, stylish, luxurious without being extravagant.
Operates wholesale through sales representatives, prompt delivery and retail, through partnerships (exclusive distributor).
Its product mix concerns in pants, shirts, jackets, skirts, shorts and overalls, predominantly in jeans.
The composition of this varies depending on the fabric and trims (threads, zippers, buttons and rivets), depending on the labels and / or embroidery and prints.
His collection is released every six months ("spring-summer" and "autumn-winter") with reinforcements these.
Brand:
In 1968 was built to Marcel Philippe brand.
This had its construction from the junction of two names, Marcelo and Felipe.
But the name Marcel Philippe took place, as mentioned, in addition to the junction of the names, also the French influence, historically the capital of fashion. Seeking association that country and the great designers of this, the name Marcelo Felipe had their language changed to Marcel Philippe.
In the 70s, there was a strong philosophy focused on freedom of expression, and the brand was launched with Marcel Philippe association with this, with the slogan: Marcel Philippe, "your freedom to be or liberté d'être", which lasts until the present day.
The source of the mark is drawn, looking for customization, and bold, trying to transmit sound will brand. His color has the predominance of blue, depending on the product (jeans) and the same transmit confidence.
The brand also influenced the record of proper names, as listed in the registry of individuals.
The company has always focused on associating the brand name for quality jeans in the garment sector. The focus is referenced in this sector, attributes related to durability, comfort and design, and the durability of this attribute as the consumer's mind, as reported by the leader.
The target audience are owned middle class, upper middle and upper, not confronting with international brands such as Levi's, Pierre Cardin Jeans, Wrangler and others, thus having its desired position set.
The memory of the public associates the brand to a product always in jeans, reliable and durable, which generates a high degree of loyalty.
Marcel Philippe, since 1968 building its history combined the quality of Brazilian clothing.